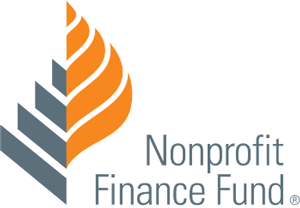 Nonprofit Finance Fund® (NFF®) works toward a more equitable, responsive, and valued social sector. We provide financing and consulting to help nonprofits and their funders better connect money to mission results. We are a community development financial institution (CDFI) applying 40 years of experience to today's toughest social challenges, and we share what we learn to speed progress.
Website: https://nff.org/
Works with the following types of organizations
Nonprofits exploring growth or transformation while navigating challenges, risk, and opportunity
Foundations committed to grantmaking practices that more equitably cover the full cost of delivering results
Government, investors, and other stakeholders interested in cross-sector partnerships that offer the greatest community benefit
Provides the following types of programs
Consulting & Technical Assistance
Funding Opportunities
Training & Educational Resources
Key Programs
Financing
A pioneer US Community Development Financial Institution (CDFI), NFF provides loans and other financing that help nonprofits and social enterprises expand opportunity in low- and middle-income communities. NFF has been at the forefront of nonprofit finance since 1980, focusing on the needs of communities and the organizations that serve them, and crafting products and solutions to meet those needs.
Consulting
Our consultants help nonprofits and funders connect mission, program goals, and results to financial strategy by budgeting and advocating for what it costs to deliver on mission; fully understanding business models; planning for varied financial and operational scenarios; and facilitating funding that promotes equity. Customized deep-dives allow us to individually guide new and seasoned nonprofit leaders through moments of transition, growth, and/or crisis, providing the analytical support critical to decision-making. We also work with cohorts of nonprofits organized by issue, sector, or place, to explore common challenges and opportunities, and learn with and from each other.
Partnerships
NFF brings the latest social-sector thinking plus decades of experience financing, advising, and collaborating to partnerships with nonprofits, foundations, investors, and governments. Our bold initiatives convene service-providers, philanthropists, financial institutions, government, researchers, and others to brainstorm and operationalize breakthrough ideas like Pay for Success and outcomes-oriented funding.
Knowledge-sharing
Drawing on our financing and consulting work, we share reports, case studies, articles, and more to lift up insights about how to improve access to capital and build nonprofit strength. NFF offers tips, tools, and guides to help leaders navigate change and opportunity.
Contact Info
New York Office
Headquarters
5 Hanover Square, 9th Floor
New York, NY  10004
Phone: 212.457.4700
Fax: 212.268.8653
Boston Office
89 South Street, Suite 402
Boston, MA  02111
Phone: 617.204.9772
Fax: 617.204.9773
Philadelphia Office
1528 Walnut Street, Suite 310
Philadelphia, PA  19102
Phone: 215.546.9426
Fax: 215.546.9427
Oakland Office
405 14th Street, Suite 850
Oakland, CA  94612
Phone: 415.255.4849
Fax: 415.576.1090
Los Angeles Office:
800 South Figueroa Street, Suite 1000
Los Angeles, CA  90017
Phone: 213.623.700
Connect with office directory.
Newsletter sign up:
Email: learn@nff.org
Facebook: https://www.facebook.com/nonprofitfinancefund/
LinkedIn: https://www.linkedin.com/company/nonprofit-finance-fund/
Twitter: https://twitter.com/nff_news