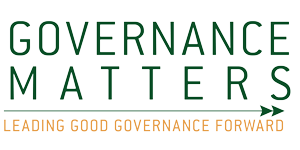 Governance Matters' assists nonprofits of all missions and size to achieve the highest standards of board leadership, governance and oversight. Core services are online and customized board recruitment and placement, governance training (including e-learning), and expert consultation. Our free online board recruitment and matching programs – charitySTRONG.org and boardnetusa.org, offer nonprofits unparalleled access to a diverse pool of thousands of board-seeking candidates. As an affiliate of the New York Council of Nonprofits, we also provide nonprofits with "one-stop" access to a complete range of capacity-building services including legal, financial management, fiscal sponsorship, strategic planning, and D&O/liability insurance, and employee benefits.
Website: www.governancemattersusa.org; www.charitystrong.org
Works with the following types of organizations
We work with all types of nonprofit organizations.
Provides the following types of programs
Awards & Recognitions
Consulting & Technical Assistance
Leadership Development
Training & Educational Resources
Volunteer & Board Matching
Key Programs
Online Board Recruitment
Governance Matters operates two free online board matching sites.
BoardnetUSA is a database platform that is open to all nonprofits and individuals. After registering and completing a profile, candidates can search for boards and vice-versa.
charitySTRONG is open to all New York State registered nonprofits and individuals who want to serve on a NY State nonprofit board. After registering, candidates must pass a short five module online course – Good Practices for Good Boards. It is recommended that organizations' existing board members take the course within a year of registration.
Personalized Board Recruitment
We help organizations find the right board members with the skills they need, and help them successfully navigate the critical "on boarding" and orienting process. We work with organizations to develop a board member profile, and then identify an appropriate board candidate. Once we have identified a candidate, we make an introduction. Every organization has its own nominating process, and this does not take its place.
Training/Consulting for Organizations
Governance Matters offers a wide variety of interactive trainings to assist Boards of Directors better understand their legal and fiduciary responsibilities. Topics range from the duties and responsibilities of the board of directors to more in-depth trainings on topics like: Board development and recruitment, and running effective board and committee meetings. We also consult on strategic planning and other governance issues.
Training for Individuals
Governance Matters offers workshops for current board members, or individuals interested in joining boards, on board member roles and responsibilities.
Contact Info
Connect with: Barbara Paxton, Chief Program Officer
Newsletter sign up: N/A
Email:  info@governancemattersusa.org
Facebook: https://www.facebook.com/governancemattersusa/
Instagram: N/A
LinkedIn: https://www.linkedin.com/company/governance-matters-usa
Twitter: https://twitter.com/Govmattersusa