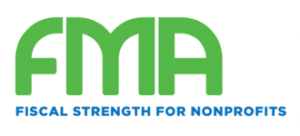 FMA exists to build a community of individuals with the confidence and skills to lead organizations that change the world. Since 1999, FMA's dedicated consultants have served major foundations and nonprofit organizations nationwide and around the world by helping them develop the capacity they need to fulfill their missions more effectively and efficiently. Foundations routinely call on FMA to strengthen grantee operations and fiscal management, improve their own grant-making capacity, and increase the financial knowledge of their staff. Nonprofit organizations depend on FMA to offer advisory services and practical tools to surmount challenges and navigate significant decisions.
Website: www.famaonline.net
Works with the following types of organizations
Nonprofits
Foundations
Government agencies
Provides the following types of programs
Back Office Support
Consulting & Technical Assistance
Training & Educational Resources
Key Programs
At FMA it's all about helping nonprofits meet their mission. What you need and what works for your organization. There's no formula that fits every circumstance. That's why, over the years, FMA has developed an array of services tailored to our clients' needs.  FMA's services are designed to help nonprofit organizations, from start-ups to legacy agencies, build the fiscal muscle they need to more efficiently fulfill their mission.
FMA delivers capacity building services in three areas:
Consulting
Foundations and nonprofits seek FMA consulting for many reasons. Whatever challenges your organization is facing, FMA consulting is here to help.
Outsourcing
Whether you want to reduce accounting and financial management costs, improve the quality of financial information and reports, or eliminate the burden of managing an in-house accounting department, FMA outsourcing provides financial security and peace of mind. 
Training
Whether you are interested in becoming certified through the nationally recognized Certified Nonprofit Accounting Professional (CNAP) program or in customized training for your organization, the FMA Institute ensures the highest quality training in the country.
Contact
FMA
NYC Headquarters
600 Third Avenue, 3rd Floor
New York, NY 10016
P: 212-931-9112
Email/Contact Us: Dipty Jain at djain@fmaonline.net
Facebook: http://www.facebook.com/FiscalManagementAssociates
Twitter: https://twitter.com/FMA4Nonprofits
LinkedIn: http://www.linkedin.com/company/fiscal-management-associates-llc